Regional and county level NYS HIV Care Cascades
By ETE Dashboard |
December 5th, 2018 |
Categories:
Tags:
|
0 Comments
A new interactive visualization tool on the ETE Dashboard summarizes HIV Care Cascade outcomes since the beginning of the universal treatment era (i.e., the recommendation that all persons diagnosed with HIV start treatment) through 2016 for all persons living with HIV in New York State. Cascades can be displayed by calendar year, demographics or county/Ryan White region.
In 2016, approximately 112,900 people were living with diagnosed HIV in New York State. Of these, 80% had evidence of care and 66% were retained in continuous care.*
During the universal treatment era, viral suppression (VS) increased from 64% in 2012 to 69% in 2016.
In the most recent year (2016), the proportion with VS was highest among whites (73%), men who have sex with men (71%) and persons 60+ years (76%).
Notable, geographic and demographic disparities in VLS are apparent. For example, among Hispanics who were 60+ years, the statewide proportion for viral suppression was 76%, compared with only 36% in the Syracuse Ryan White Region.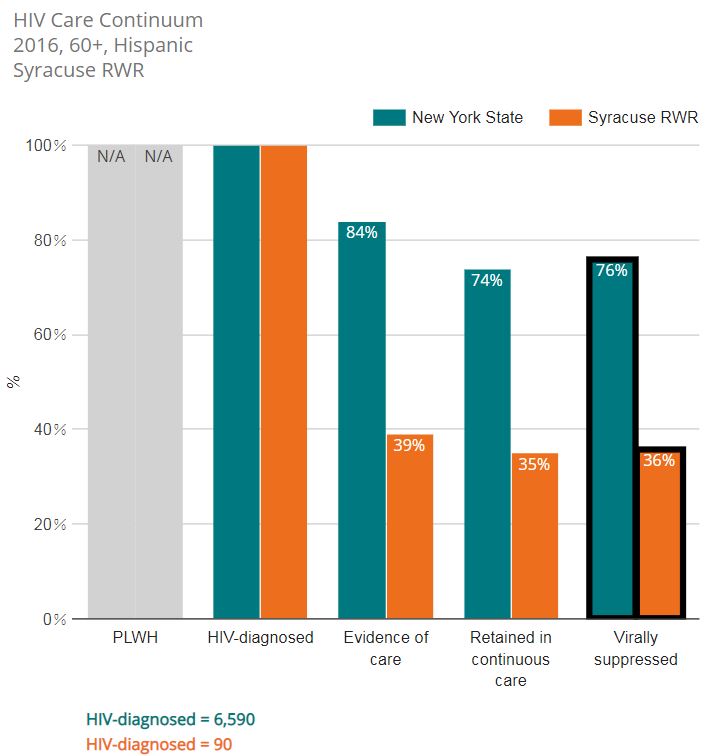 Explore the NYS HIV Cascades interactive tool to view care continua by year, geographic area (county/region), and population group (demographic or transmission risk), with the option of downloading or sharing your customized cascades via our social media share function.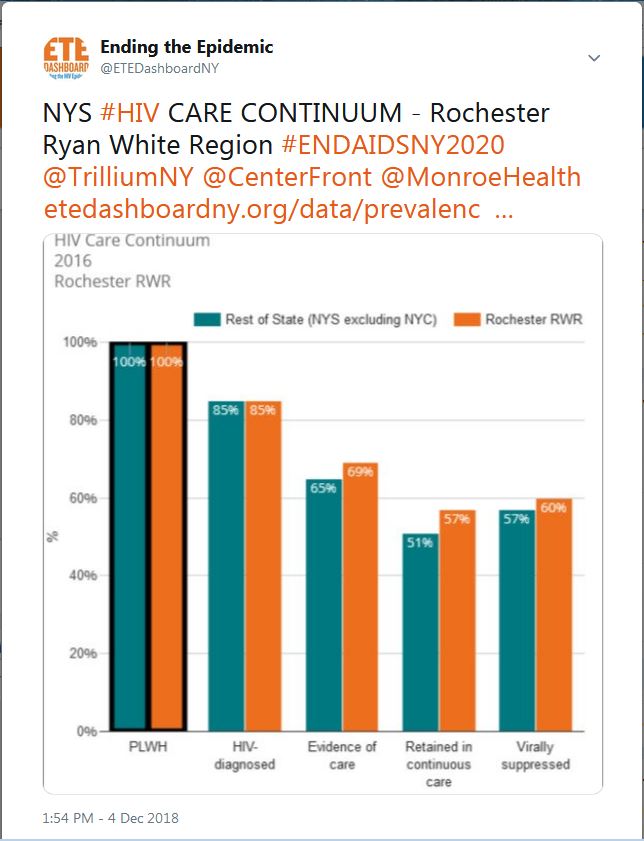 *Data as of September 2017, NYS HIV Surveillance System.  Based on most recent address, regardless of where diagnosed. Excludes persons with AIDS with no evidence of care for 5 years and persons with diagnosed HIV (non-AIDS) with no evidence of care for 8 years.