PrEP Aware Week Returns!
By ETE Dashboard |
September 28th, 2020 |
Categories:
Tags: |
0 Comments
Dear ETE Dashboard User:
The AIDS Institute has designated October 25-31, 2020 as PrEP Aware Week. The theme of PrEP Aware Week, 2020 is: "This is Why I PrEP". The theme recognizes that PrEP is an individualized approach to HIV prevention and sexual health, as outlined in updated clinical guidelines. "This is Why I PrEP" provides a broad umbrella for reaching all New Yorkers with tailored messages about PrEP that will speak to them as individuals and members of different, overlapping, diverse communities.
In early October, the AIDS Institute will share a PrEP Aware Week Social media toolkit featuring seven community PrEP ambassadors exploring the theme: "This is why I PrEP". In early October, you will find this toolkit and a host of other materials at campaigns.health.ny.gov/PrEP.
Click here for a list of ideas for how you can participate in PrEP Aware Week activities. Here is one way to get you started: Include this eye-catching PrEP Aware graphic in your email signature to spread the word to everyone seeing your emails, and encourage them to do the same: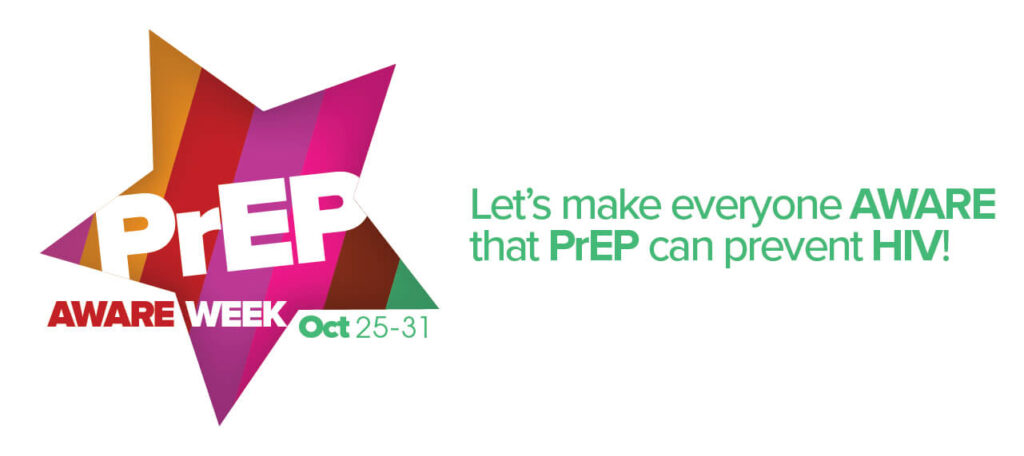 You can also place the PrEP Aware Week graphic on your website or other social media platforms. Download the PrEP Aware Week graphic here.
Certainly, this year's PrEP Aware Week is taking place during a time that looks very different from the first PrEP Aware Week held one year ago. New Yorkers have endured much heartache, loss, and uncertainty during the COVID-19 crisis. Our communities need us more than ever. PrEP is a positive, effective, and empowering way to save lives for everybody, even while staying home.
If you have questions or suggestions about PrEP Aware 2020, please email hivet@health.ny.gov