Monroe County Partnering to End the Epidemic
By ETE Dashboard |
November 5th, 2017 |
Categories:
Tags: |
5 Comments
ETE Regional Spotlight
In the greater metropolitan area of Rochester, NY, located in Monroe County, HIV clinical providers, consumers, community service agencies, coalitions, and representatives from local and state government have unified and collectively created a jurisdictional Action Plan for Ending the Epidemic.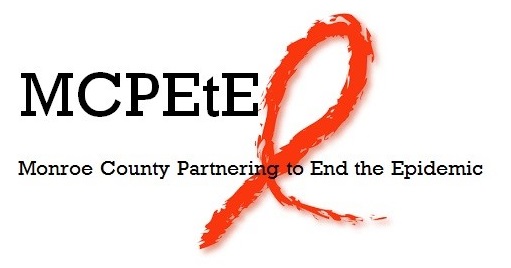 The mission of this effort, called MCPEtE (Monroe County Partnering to End the Epidemic), is to "end the HIV/AIDS epidemic in Monroe County by 2020 through the development of county wide partnerships of HIV clinical and non-clinical service providers, consumers and networks committed to specific objectives and activities that align with the New York State End the Epidemic (ETE) initiative."
Background
Monroe County is the ninth most populated county (of 62) in New York State with a population of nearly 748,000 people
[1]
. In 2015, there were 75 newly diagnosed cases of HIV and 2,285 total people living with (diagnosed) HIV/AIDS in Monroe County.
[2]
MCPEtE was established in October of 2015 under the auspices of
New York Links
and New York State's plan to End the Epidemic by the end of 2020. Leading up to the launch of MCPEtE, New York Links spent four years playing an active role within Monroe County, focusing on the "engagement of all medical and non-medical organizations within a geographic area to improve linkage to care, retention in care, and viral load suppression." To continue to satisfy the community's need to collaborate, commit and enhance public health outcomes for consumers, MCPEtE was formed.
Purpose
The MCPEtE Collective, comprised of several inter-agency partnerships (visualized and color coded in Figure 1), is committed to breaking down silos and working collectively to address the unique needs of consumers and the larger community. The MCPEtE Work and Action Plans are the result of the Collective's comprehensive perspective, voice and approach to ending the epidemic. Commitment to the plans allows the Collective to remain focused and true to the mission of MCPEtE. For links to each participating partner, visit Monroe County's Public Health site.
Figure 1: MCPEtE Collective agencies (click graphic to enlarge)
Progress
The MCPEtE Action Plan consists of six measurable regional objectives (see Figure 2), aligned with many of the goals and measures discussed in the
NYS Ending the Epidemic Blueprint
. Recently, the New York State AIDS Institute published a set of statewide metric targets,
reflected here on the Dashboard
, although the MCPEtE objectives and Action Plan were developed prior to these metric targets being released. Each goal contains numerous measurable activities, documented in our Action Plans (not shown), and were designed to help us reach our regional targets.
Figure 2 (click chart to enlarge)
Several partners within our MCPEtE Collective have formalized their commitment to MCPEtE and our Action Plan via Agency Commitment Plans (ACPs). In order to meet the needs of the greater community, an ACP involves each agency creating an innovative plan for implementation of their existing HIV activities and committing to sharing and presenting this plan with the Collective in addition to submitting routine data to monitor progress.
Contacts:
Kimberly Smith, MCPEtE Management Team, ksmith@monroecounty.gov
Karen Somerville, MCPEtE Management Team, ksomerville@monroecounty.gov
[1]
U.S. Census Bureau, Population Estimates Program (PEP), Updated annually
[2]
New York State HIV/AIDS Annual Surveillance Report - For Cases Diagnosed Through December 2015, Bureau of HIV/AIDS Epidemiology AIDS Institute, New York State Department of Health