Newly released 2021 ETE Metrics, HIV Surveillance and PrEP data available
By ETE Dashboard |
November 30th, 2022 |
Categories:
Tags: |
0 Comments
2021 HIV surveillance data from the New York State Department of Health AIDS Institute and New York City Department of Health and Mental Hygiene are now available on the ETE Dashboard, along with updated ETE Metrics, and PrEP and PEP utilization data.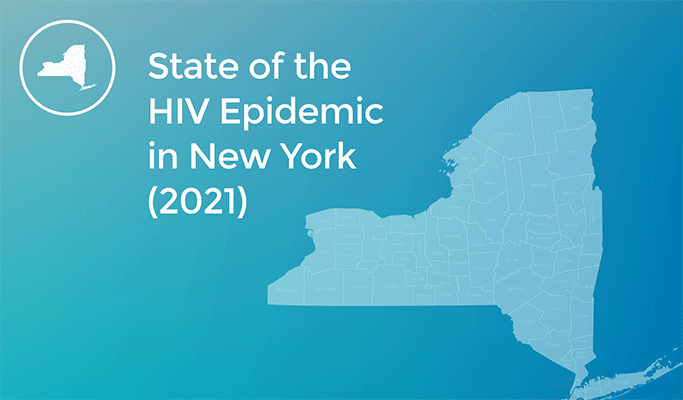 HIV Surveillance Data
In 2021, 2,123 people were newly diagnosed with HIV in New York State, of which 82% were linked to care within 30 days and 54% achieved viral suppression within 3 months of diagnosis. Of 103,900 New Yorkers living with diagnosed HIV in 2021, 88% had evidence of care and 78% were virally suppressed.

In New York City, 1,594 people were newly diagnosed with HIV in 2021. 80% of NYC residents newly diagnosed with HIV were linked to care within 30 days and 55% achieved viral suppression within 3 months of diagnosis. Of an estimated 87,890 NYC residents living with HIV, 95% have been diagnosed, 86% are in care, and 79% are virally suppressed.
ETE Metrics
The newly redesigned ETE Metrics page displays the official statewide ETE Metrics alongside prior annual targets and goals extended to 2024 due to the impact of COVID-19.
This updated visualization prioritizes an interface in which each metric can be filtered by sex, age, or race/ethnicity, in order to highlight some of the key disparities of HIV care outcomes that exist in New York. In doing so, it can serve as a useful tool to help track progress on New York State's focus on health equity and reducing disparities as critical steps to ending the HIV epidemic.
Data Directory
Dashboard users can now navigate to all interactive data visualizations via the Dashboard's main data hub. This directory includes both visual snapshots as well as detailed information on each interactive module, allowing users to explore all data across the Dashboard at a quick glance and find specific HIV related data of interest (i.e. HIV care continuum, trends among people with newly diagnosed HIV, PrEP use, HIV testing rates, etc.).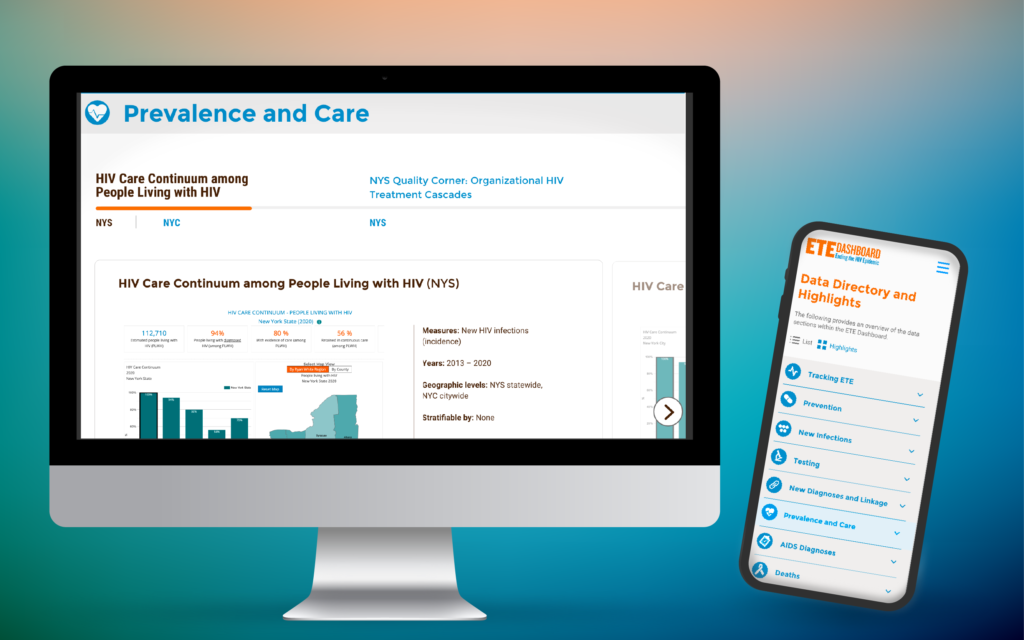 Stay tuned for upcoming ETE Dashboard announcements, including the launch of a new data visualization tool focused on social determinants of health outcomes as they relate to key HIV related data at the county level in New York State.