2023 National Gay Men's HIV/AIDS Awareness Day
By ETE Dashboard |
September 27th, 2023 |
Categories:
Tags:
|
0 Comments
September 27 is National Gay Men's HIV/AIDS Awareness Day (NGMHAAD), a day to raise awareness about the disproportionate impact of HIV on gay and bisexual men and all men who have sex with men (MSM) in the United States. NGMHAAD also aims to promote HIV testing, prevention, and treatment among MSM, who face various barriers and challenges to accessing these services. Some of these barriers include stigma, discrimination, homophobia, lack of health insurance, poverty, substance use, mental health issues, and limited awareness of prevention options.
Nationally, 68% of all new HIV diagnoses are among MSM (CDC). In NYS, men who have sex with men accounted for 52% (1,105/2,123) of new HIV diagnoses in 2021 and 45% (47,230/103,900) of all people living with diagnosed HIV. For a more detailed breakdown of new HIV diagnoses, explore the New Diagnoses Care Continuum. The data illuminates trends and disparities in new HIV diagnoses and HIV care outcomes by age, race/ethnicity, and transmission risk factors. For example:
The number of new HIV diagnoses among MSM decreased by 58% from 2011 to 2021 in New York State. However, the decrease was not uniform across all MSM. New HIV diagnoses among Black MSM decreased only 38%, while decreases among Hispanic/Latino MSM and White MSM, were 52% and 81% respectively over the same period.
The proportion of MSM living with HIV who were virally suppressed increased from 62% in 2011 to 79% in 2021, although disparities remain between racial/ethnic communities and age groups. Three-fourths of Black (74%) and Hawaiian/ Pacific Islander (75%) MSM NYers respectively were virally suppressed in 2021 compared with 79% of Hispanic,82% of Asian, and 83% of White NYers. Also, only 71% of younger MSM (age 20-39) were virally suppressed in 2021 compared with 83% of older MSM (age 40+). View more HIV-related trends in NYS here.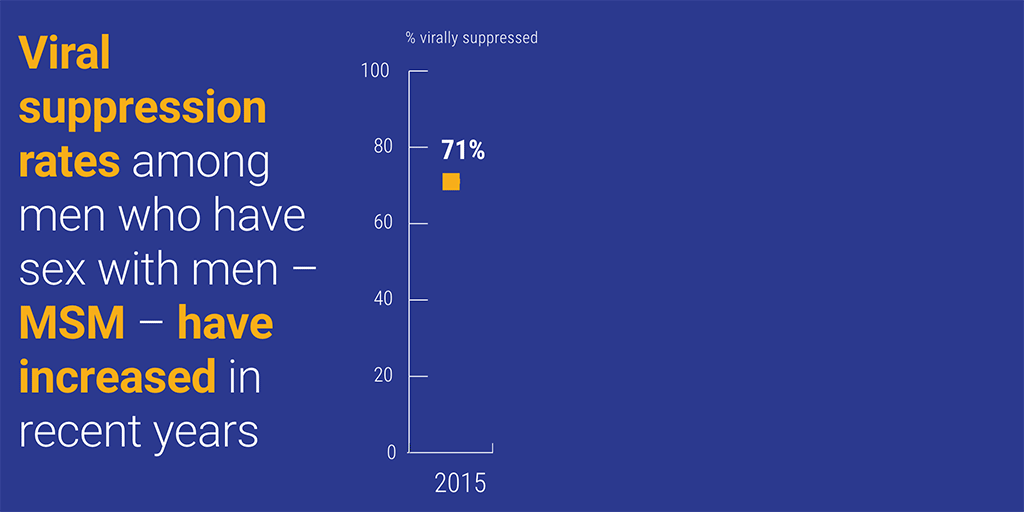 Recommendations and Resources for NGMHAAD
On NGMHAAD, we encourage all individuals to consider steps to safeguard their well-being and that of their partners against HIV transmission while also enhancing their overall health. Here are some suggestions and available resources for NGMHAAD from the CDC:
NGMHAAD is a day to raise awareness about the impact of HIV on MSM in New York State and the United States. New York State has made significant progress in reducing new HIV infections and improving health outcomes among MSM living with HIV, but additional efforts are needed to address the remaining gaps and challenges.