PEP Use in New York State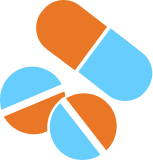 These data show trends in Post-Exposure Prophylaxis (PEP) use in the NYS Medicaid Program beginning in 2012, by counting the number of Medicaid enrollees who filled PEP prescriptions.
Additional information on PEP
Data View
Select visualization type to view
Select Region
Filters
Time Interval
Administrative billing data. Interpret with caution
1 Fee for service/Managed care status determined at the time of initial PEP claim.
2 Ages are calculated at the time of initial Truvada claim for PEP.
3 Region/Race/Gender based on the latest information as of data extract date. Region based on residence of Medicaid beneficiary.Claims and encounter data are subject to errors and omissions, specifically with regard to the race and ethnicity of recipients.
Additional Notes
Enrollees counted if filled at least one Truvada and Raltegravir or Dolutegravir within 1 day of each other during the analysis time period
Count of beneficiaries are not cumulative and cannot be aggregated across time periods. Counts pertain only to the 6 or 12 month time period within which they are measured.
Exclusions

Having a diagnosis of HIV (ICD-9 042 or V08 and ICD-10 B20 or Z21) which occurred on two separate encounters, 2 years prior to the first use of Truvada
Having pharmacy claims for the following ARV agents during the analysis time period: W5C, W5I, W5J, W5K, W5L,W5M, W5N, W5P, W5Q, W5T, W5U, W5X, W5Z (therapeutic class)
Being on Truvada and Raltegravir and Dolutegravir at the same time